By Isenberg
Here is the second part of the Theaters of War expansion analysis. In this guide, you'll find the review of each allies nations cards for the constructed and draft mode.
Disclaimer : This guide was written before the last balance patch. However, most of the analysis is still relevant. If you're looking for each cards details, we suggest you to take a look here .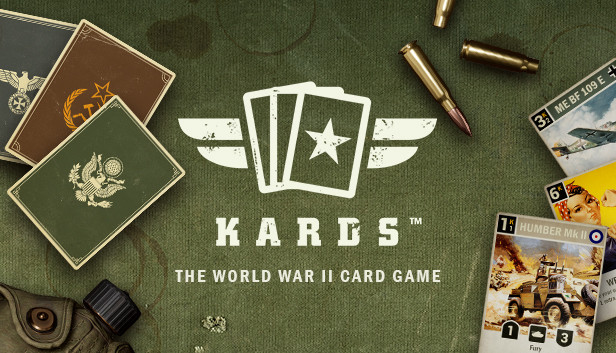 Britain
Delaying tactics
Draft: 1/5
Just a bad card. Avoid picking it.
Constructed: 1/5
British stall and AoE tools are way better than this. This card is way worse than 1-Kredit pins (Desert Rats and Naval Power).
His majesty chosen
Draft: 4/5
Versatile order which is usually presenting at least one good pick. Avoid taking synergy cards like 85 pioneer company or ?43 Commando. The chance to get a specific unit is a bit over 27%.
Constructed: 5/5
The same goes for constructed games, but it shines even better, since the most options fit the gameplan of slower British decks running this order. Don't overlook Comet and Firefly – sometimes you need a beefy tank to close out the game or put up some board presence.
M3A3 Honey
Draft: 3/5
2/2 tank with good upside, which can hide in smokescreen until some good trade target comes up. Nothing fancy, but good enough to consider picking it.
Constructed: 5/5
One of the main reasons British decks are good enough to be top-tier, also usually included in ally packages with ?1 Commando, Carpet bombing and other stuff. A very effective early anti-aggro tool, which requires immediate removal or might be combo'ed with some draw cards later. Best friend of Commonwealth and Commando players, paired with Crusader and/or 85 pioneer company (with some draw) balloons your HQ's health just in one turn.
No.1 Commando
Draft: 5/5
Great 2-drop that eats removal, very capable to trade 2-for-1. Also a reason why your opponent might not want to take the frontline since Commando is exceptional while it comes to trading with bigger units. Bear in mind though, that damage denied by heavy armor does not cause the ability to trigger.
Constructed: 4/5
Good anti-aggro tool since it can trade anything usually staying alive. It's also not useless against midrange and control decks because of its ability, usually seeing play (as well as Honey) both in British decks and as a part of British ally package.
Air power
Draft: 4/5
Goes face, can trade up with much more expensive cards. Almost always finds its target.
Constructed: 3/5
More of a meta call, but a good answer to all the Honeys and Panthers running around.
East surrey regiment
Draft: 5/5
8 stats for 3 kredits with a guard is insane already. What makes this card really good is the stat distribution. This unit does not die to 95% percent of the removal available in draft which makes it highly likely to trade 2-for-1.
Constructed: 4/5
One of the best anti-aggro units in the game, nothing more, nothing less.
Rule Britannia
Draft: 2/5
You have to hit this card early in a mono-British deck for it to be playable. Might be even decent with a last pick depending on your deck, but that would not happen a lot of the times.
Constructed: 3.5/5
Certainly has potential for the future, already coming up as a secondary/tertiary win condition in a Commando deck and in some British control builds. Sees less play now but overall is a good recourse investment.
France
1er regiment etranger
Draft: 4/5
Usually big enough to be good (starting from 5/5) as draft games usually go for some time and players prioritize draw cards, has built-in immunity against retreat effects with Blitz and on top of that has Mobilize. If you somehow decided to pick France as your ally, this is one of the reasons and one of the cards to look for.
Constructed: 2/5
Looks like this was designed as a secondary Resistance win condition, but it does not make the cut since the French package is limited to 12 cards.
USA
164th infantry regiment
Draft: 2/5
I don't like this one because of the slow (comparing to 17th regiment, for instance) bonus and its randomness on top of lion's share of 1-drops ending up as a non-factor in most draft games.
Constructed: 2/5
This card is not played in constructed since there's no reliable US aggro, but has potential to see play in later expansions since it's virtually 2/2 for 1 with 0 operation cost.
Direct hit
Draft: 1/5
1 damage for 1 Kredit is not good enough and there aren't many 0-operation cost units in draft.
Constructed: 2/5
Meta call against Japanese aggro decks.
2/5 marines
Draft: 4/5
Basically a different version of British commando, but much more potent as a standalone unit, since the 3/2 stat line provides the opportunity to use it as an aggressive tool.
Constructed: 3/5
There is no deck for this yet, but I can see 2/5 marines being played in later expansions, like a 2-drop for US midrange or something.
A few good men
Draft: 4/5
Most of the picks are decent in draft games, even mostly meme-y Long Tom might provide a threat that opponents have to deal with. The chance to get the specific one you're looking for is 30%.
Constructed: 3/5
A lot of the cards from the pool are not good enough for constructed power level, but the card has seen some play because of its versatility, mainly in ramp decks.
Patrol
Draft: 4/5
2 damage for 2 Kredits with a significant upside, gimme those!
Constructed: 3/5
Meta call for the times when there are a lot of good targets, isn't played much right now.
P-39 Airacobra
Draft: 4/5
Basically an artillery unit, extremely good at trading with multiple cards over the course of several turns and amazing with any health gain.
Constructed: 2/5
High Altitude bombing
Draft: 4/5
Two Death from above in one card, what's not to like?
Constructed: 5/5
Auto inclusion in any slower US deck, staple in ramp and a good removal overall.
USSR
Conscripts
Draft: 1/5
Pretty weak effect, and the gamble to draft a token deck is almost always not paying off.
Constructed: 3/5
Might see play in some builds of Autokanone or tokens, but neither deck is top tier now and there are better cards to include in those as well.
Heroes of the Soviet Union
Draft: 5/5
The Soviet elite pool is crazy good. There's 0% chance to be left with a bad card and a 30% to get the exactly one you want.
Constructed: 5/5
Staple in any Soviet deck, an extremely versatile card. Maybe P-40B Tomahawk is the least picked one, but you always choose from three options and there's always at least a good pick.
Stand fast
Draft: 3/5
Buffing big guard or an ambush unit in the frontline might be game-ending. Other than that, might be used as burst damage in the late game.
Constructed: 1/5
Meme potential only for now.
Ura!
Draft: 1/5
Don't view it as a finisher. It's just a bad card.
Constructed: 3/5
Another token card, but the competition between buff cards had gotten pretty severe and the deck is not even that good to start with.
1005th Rifles
Draft: 4/5
Basically a 4 Kredits T-34/85 with Ambush. Solid card which is better for draft decks that are slightly more aggressive than usual ones.
Constructed: 2/5
Not good enough and a bit slow to make the cut both for token and control decks.
503rd Motors
Draft: 2/5
Bad stats for such cost and as stated above, a token deck in draft is an extremely rare occurrence.
Constructed: 3/5
Buff on a stick for a token deck and that's pretty much it.
17th rifle regiment
Draft: 5/5
One of the biggest (pun intended) reasons to play Soviet in draft. Immune to the most removals, built-in immunity to retreat effects with Blitz and full heal each turn make this an exceptional unit.
Constructed: 3/5
Constructed decks run much more removal capable to deal with this card which automatically makes it much worse than it is in draft. Current builds of Soviet control decks do not include this card as the other options are much stronger, and it's too expensive for the token ones.
Tractor factories
Draft: 4/5
A lot of value in one card, but it's not very good when you're behind on board. Anyway, most of the Soviet draft decks would be happy to include one of those.
Constructed: 5/5
Made an appearance in Jking7 Soviet deck in Kards Open 2, where he got 2nd place and got buffed after that to 8-Kredit cost so strongly consider it for your Soviet control deck on ladder.
Special delivery
Draft: 4/5
Very good draw, which was nerfed recently, but now most of the time you can have it go off without discard and even drawing two cards for two Kredits is a nice deal.
Constructed: 4/5
Used to be core card in a lot of decks, also has some potential with Supply Chain and Betty, but such decks are not popular, at least yet. Anyway, it's still playable, it's slightly different and slightly worse than it was, but a good choice for your 39 slots nevertheless.